Bonded Fillings in Powai, Mumbai

It becomes very difficult to deal with tooth trauma and dental cavities as the pain can be intolerable.To get rid of the cavities and the problem caused by them it is necessary to address the cavities as early as possible after its detection. You should consult a dentist regarding treatment options best suited for you. Generally, Dental Surgeons Planet recommends fillings as a treatment for cavity or injured tooth.

Bonded fillings are resins settled over the surface of the damaged tooth.Contrary to metal fillings that give unattractive and unpleasant look, bonded fillings are completely unnoticeable and give natural look as these are customized to match the shape and color of your teeth. 

Bonded fillings create a bond between the filling and the enamel, keeping them affixed for a longer period of time. This treatment is constructive to treat harmful cavities and is better alternative over unsightly fillings.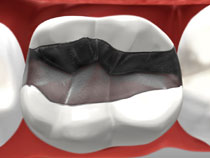 For more information on bonded fillings, contact us or visit our practice Dental Surgeons Planet in Powai, Mumbai

Please browse through our dental videos for Bonded Fillings