Dental Implants in Powai, Mumbai

Dental implants (also known as endosseous implant or fixture) interfaces with the bone of the jaw supporting the dental prosthesis like crown, bridge denture, facial prosthesis as well as an orthodontic anchor. A missing tooth can create problems while eating or chewing as it decreases the strength of your bite.

Dental Surgeons Planet will perform dental implant restoration by attaching artificial teeth to implants anchored in the bone or below the gum line. After the anchor is has been surgically settled in the jawbone, excess bone and gum grow around the implant, holding it firmly in place.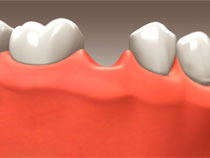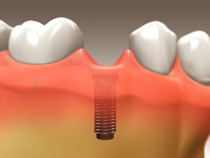 Contact us now for further details or visit our dental practice Dental Surgeons Planet in Powai, Mumbai

Please browse through our dental videos for Dental Implants Restoration